It is time for some challenges at Scrapping Outback, this one is mine, it is a "
Random Chipboard Challenge
", here is the criteria:
This month challenge is a TEXTURE challenge! This project can be in any colour scheme you want and must have at least one of these items:
- Metal (brads, washers, wire etc.)
- Fabric (ribbon, calico etc.)
- Paper
- Plastic (buttons, etc.)
- Bling
- Chipboard
- medium (ink, mist, paint etc.)
Here is the sample: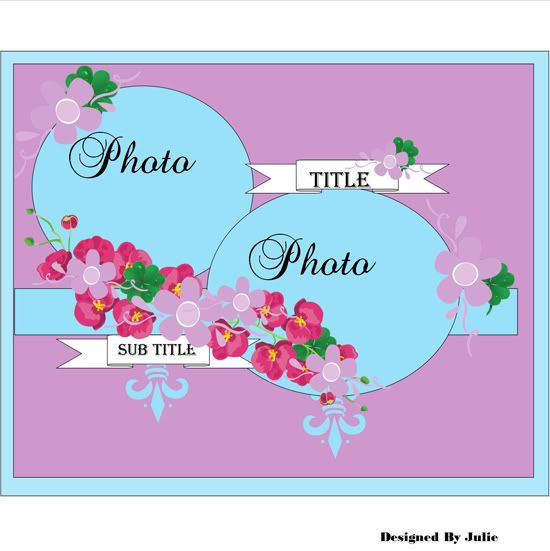 Here is my take, I used Rachelle Minnett's Design Chipboard for my title isn't it just gorgeous? It was just perfect for my page! All the flowers were handmade (except for 2 prima ones), you can see some quilling, bandaging, dies, buttons and bling!
I have more to share! But not everything in one day! Have a lovely week and thanks for coming!