Hi everyone,
Scrapping Outback is changing... as of Sept (trial period at this stage), we will no longer be running the Sketch, white with a twist and random chippie challenges on our site - instead, we will offer a sponsorship prize to a challenge site each month and the details will be posted here in the forum and on FB, so I hope that you will continue to enter challenges through these. This month we are sponsoring
Sketches With A Twist
, I will be back with more details soon!
We will also be discontinuing the monthly DT kits but we will still have the monthly online class and kit with the full tutorial as this has been quite popular. The good news is......we are going to offer a new chippie technique or idea each month for you girls to try. Some of these might be old ideas to some of you, some might be new ideas, but hopefully, it will get everyone back into the chippie frame of mind and stepping outside the square a little too. The chippie technique will be posted in the forum, on FB and on the DT girls blogs - so you won't miss it. We would like you to try the technique and use it on a layout or BTP and post it here in the gallery or on our FB site to be in the running for a prize from us. The only criteria here - is it MUST be SO chippie used.
Julie Hill has a fabulous chipboard technique this month, here is a link to the
forum
.
As for me I have created an online class that I am sure you will love you will get complete instructions on how to recreate my layout, the colours are fantastic!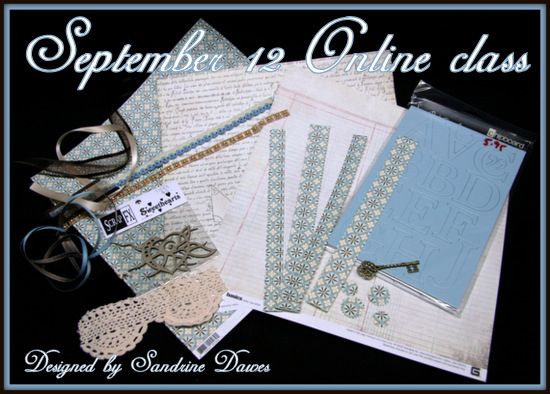 Here is my layout:
Here is the link to the online kit in the
shop
.
That's it for me today, will be back soon with more projects to share, thanks for coming!