I am sharing a little album I created with a mix of Alma's Sewing Room and Studio of Memories.
I so love designing mini albums! They are truly so much fun!
To assemble "case/shrine" you will need one "James Border" and Honeycombe negative hexagon bits x4.
I just noticed while looking through my chipboard that the extremeties of the border would become a sun if glued together! After a little thinking and designing I came up with a little holder and the idea for the mini album sitting in it came from that....
These are the measurements to create the shrine:
Back: (sun): 87mm
Sides: 90mm (both)
Front: 87mm
Bottom: 88mm x 91mm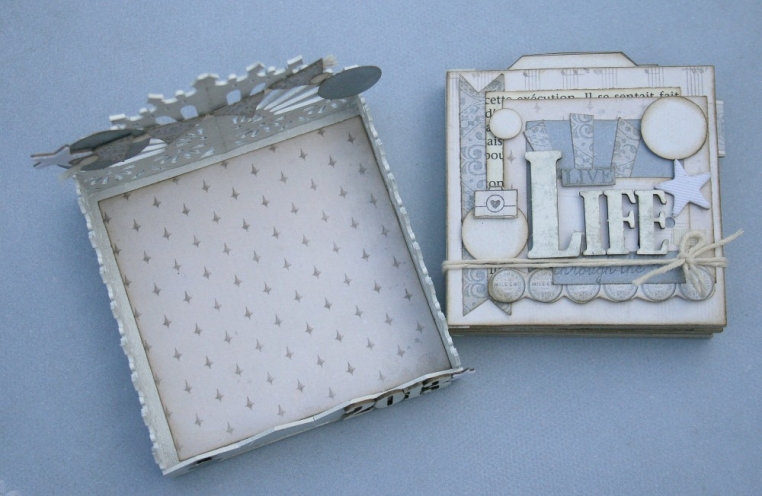 Those 2 paper collections work beautifully together! And I used the neutral tones with a splash of blue for a mini about my little boy! The whole project was designed by me and is entirely made of chipboard.
I covered the holder with white spray paint, as the design is so intricate and I wanted a clean finish, a little hard to obtain with a paint brush. I added a little banner to it for extra detail!
For the mini album, I cut 5 squares measuring 75mm x 75mm each in a 12x12 sheet of chipboard. It is smaller than the shrine but I had to allow for things sticking out!
I used kraft tape to assemble the pages 2 by 2 and covered the spine with masking tape. To hide the tapes each page was then covered with paper, it's as easy as that!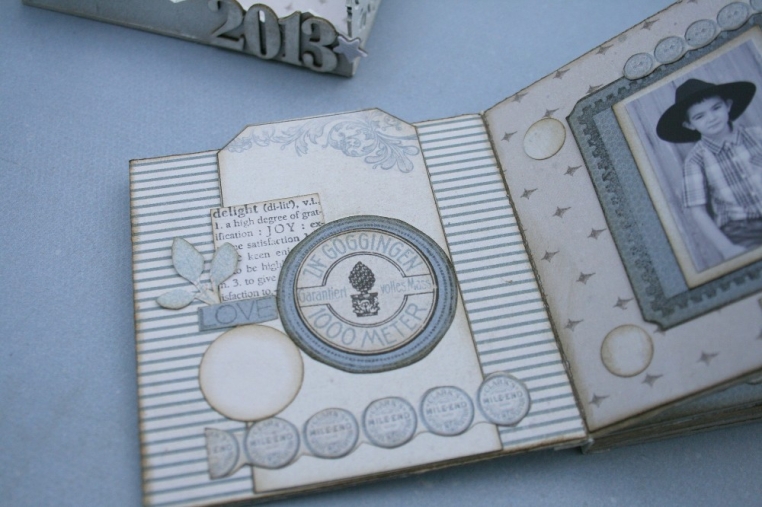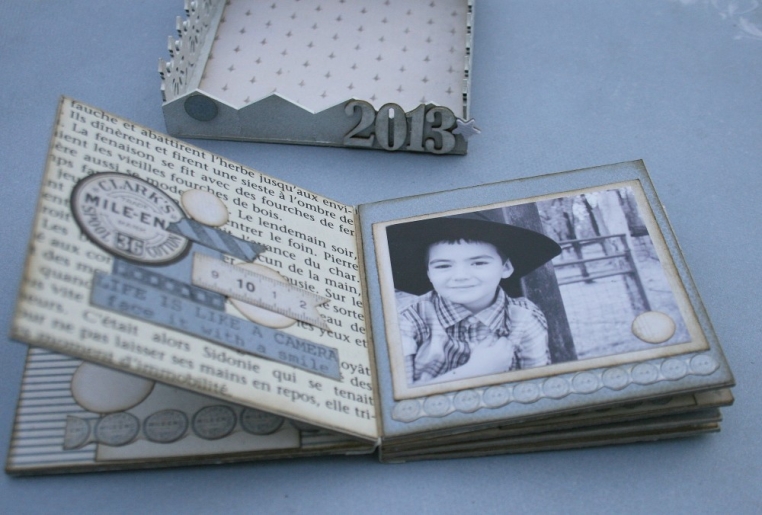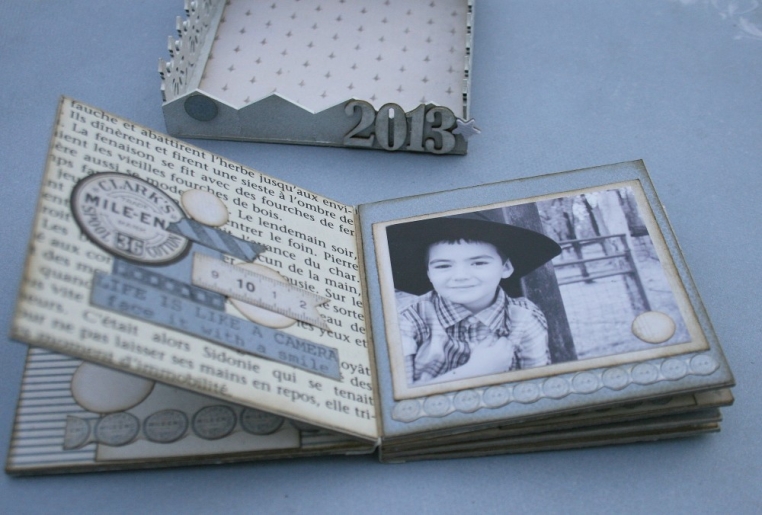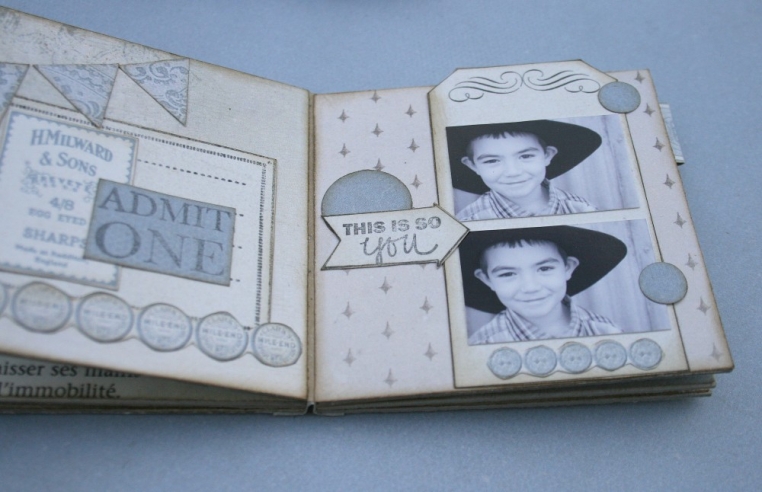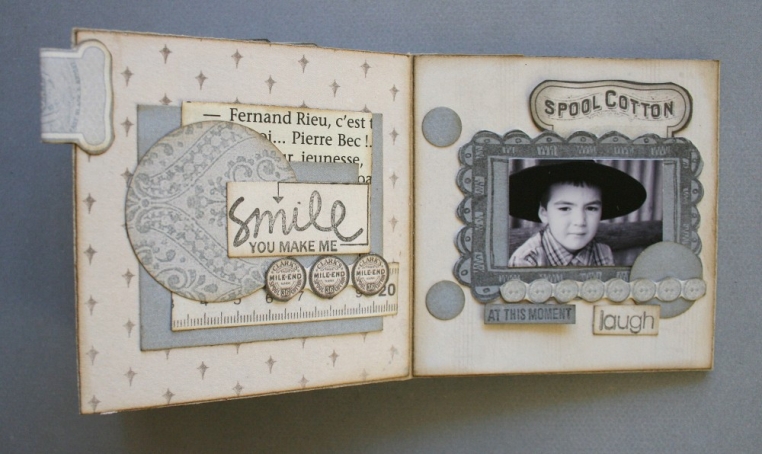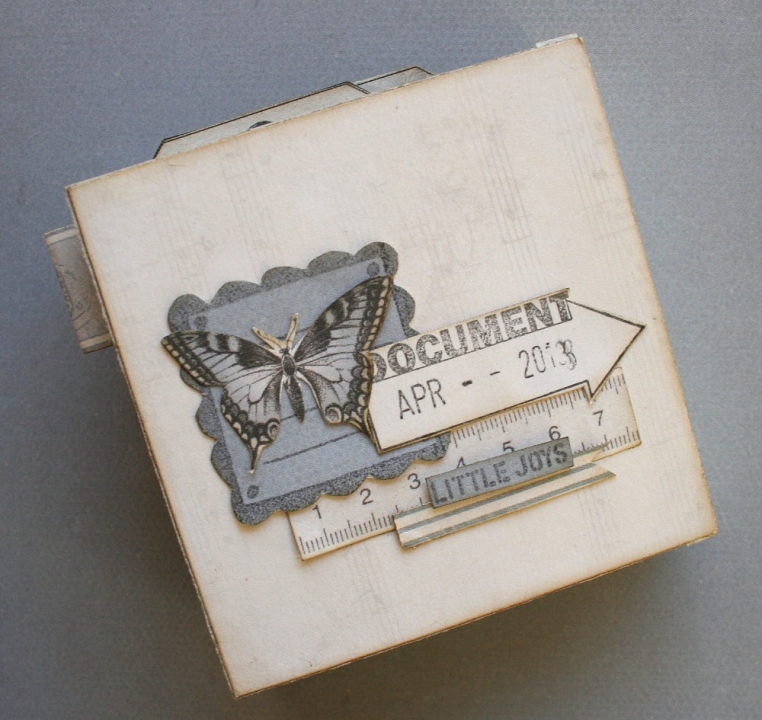 PION DESIGN PAPERS:
- Alma's Sewing Room – Cut Out – PD3411
- Alma's Sewing Room – Borders - PD3401
- Alma's Sewing Room- Blue Room – PD3402
- Studio of Memories – Anemone – PD1502
ID CHIPBOARD USED:
- IDB0009 JAMES BORDER
- IDS0054 HONEYCOMBE 6X6
- IDS0065 CHIPBOARD SQUARE 12X12
- IDA0005 MAIN LETTER SET (SMALL)
-IDAUC0001 CAPITAL LETTER SET
- IDN0002 SHEET OF NUMBERS (SMALL)
OTHER PRODUCTS USED:
STAMPS: RACHELLE MINNETT DESIGN, EVALICIOUS, HERO ARTS; KITCHEN TWINE; CARL CIRCLE PUNCHES, KRAFT TAPE, MASKING TAPE, WHITE SPRAY PAINT
Thank you so much for visiting today!!! Happy Scrapping!!!